Dr. Patricia Ann Guyton is a soon to be 25 year educator. She possesses a passion for both teaching and learning. She earned her doctorate in Educational Leadership from the University of Phoenix in November of 2009, her master's degree in Elementary Administration from University of Missouri-St. Louis (UMSL) in August 1999, and her bachelor in Elementary Education from Harris-Stowe State College in May 1992.
Dr. Guyton served in St. Louis Public Schools for 16 years, both as a regular classroom teacher (10 years), and as an administrator for 6 years (3 years as an instructional coach, and 3 years as a building level principal). Dr. Guyton also served as a director of middle school for Ethel Hedgeman Lyle Academy. When the middle school program was phase out, Dr. Guyton was pursued by Missouri Baptist University, where she served as Director of Field Experiences for 5 years, and is yet serving as an adjunct professor.
"To whom much is given, much is required." After long days of fulfilling her responsibilities and obligations, Dr. Guyton enjoys spending time with her family, reading the Bible, spiritual, non-fiction, and personal growth books. In addition, she enjoys shopping and taking vacations with her family. She also enjoys mentoring and tutoring young people. She possesses a compassionate love for children.
Dr. Guyton is honored to serve as an administrator at Northview Elementary School, and looks forward to building healthy relationships with students, parents, teachers, and all stakeholders. She also believes in the TEAM (Together Everyone Achieves More) approach to decision making and problem solving.
She wishes you all a Happy New School Year!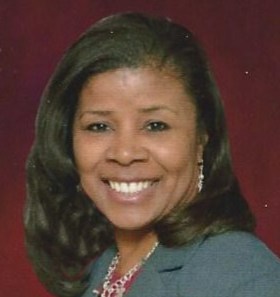 Dr. Patricia Ann Guyton
Principal
PH: 314-653-8051